Our Approach
Easterly Point's business aim is to establish mutually beneficial relationships with our clients.
In Out of the Crisis, published in 1982 and credited with launching the total quality management (TQM) movement, W. Edwards Deming1 offers a theory of management based on 14 Points for Management; key principles for management to follow for significantly improving the effectiveness of a business or organization.  A condensed version of Point 4 is:
End the practice of awarding business on the basis of price tag.  Instead, minimize total cost.  Move toward a single supplier for any one item, on a long- term relationship of loyalty and trust.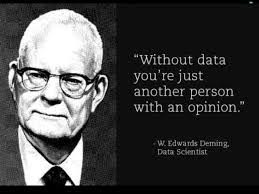 An outcome of TQM is the ISO 9000 series for quality management, in part based on eight quality management principles.  Principle 8, Mutually beneficial supplier relationships, states that:
An organisation and its suppliers are interdependent and a mutually beneficial relationship enhances the ability of both to create value.
ISO 9000 describes that applying the principles of mutually beneficial supplier relationships typically leads to, amongst others, identifying and selecting key suppliers.
Easterly Point therefore endeavours to form good working relationships with clients, consultants, contractors, suppliers and regulators.  Whereas we believe that this is a more enjoyable way to work, it also provides significant benefits for us and our clients.  A number of relationships that we believe illustrate this are:
Bunnings – Marc has worked on Bunnings projects since 1996, back to when it was BBC Hardware, and continues to provide consulting and auditing services to their Sydney and Brisbane development teams. The longevity and consistency of this relationship is in part based on Marc getting to understand how their business works, and by providing pragmatic and focussed advice to them.
Viva (formerly Shell) – In response to a number of identified delivery problems with audits, including inconsistent responses and lack of responsiveness, Shell determined the need for a Queensland auditor to address a large number of sites. Based on their inquiries, Shell selected Marc to audit up to 17 sites in regional Queensland.
Department of Environment and Science (DES) – Marc was selected by DES to conduct a contaminated land audit for a site in Brisbane, to support their regulatory decision. Whereas the matter was resolved prior to legal actions, DES sole sourced Marc to be the auditor for the project based on their belief in his technical ability and his appreciation of the audit role.  Marc is also engaged as an expert witness by DES in regard to a waste disposal prosecution, for which he was selected by their legal team after consultation with their contaminated sites unit.
A component of Easterly Point's business objective is to foster good working relationships with the various regulators and planning authorities, as this assists us in achieving project objectives for our clients.  Easterly Point regularly provide assistance to local councils, including as engagements, ad hoc advice, presentations at environmental health forums and as a volunteer in the development of the Northern Region NSW local government contaminated land policy.
1 Professor William Edwards Deming, an American engineer, statistician, author, lecturer and management consultant, was best known for his work with leaders of Japanese industry after WWII.  The Japanese post-war economic miracle of 1950 to 1960, rising from the ashes of war to become the second most powerful economy in the world in less than a decade, was founded on the ideas first taught to them by Deming.  Deming's message to Japan's chief executives was essentially that improving quality would reduce expenses, while increasing productivity and market share.